Find your next best friend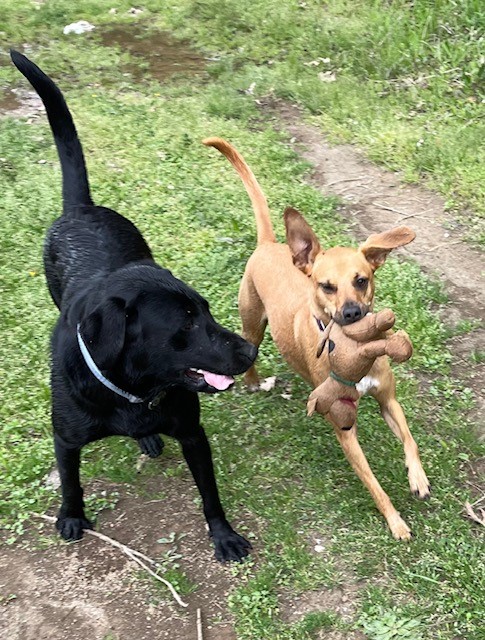 Our mission is to find stable and loving homes for dogs in need
Abbey Road Rescue is a 501(c)(3) nonprofit rescue based in Little Rock, Arkansas. We are a group of volunteers with 30+ years of experience rescuing and advocating for dogs.  We believe all dogs deserve to live in a warm and safe environment with responsible humans who treat them as family not property.  Our mission is to reduce euthanasia rates in shelters through fostering, adoptions and sterilization.  

We strive to find stable and loving homes for dogs in need and do so through fostering, adopting and educating on the importance of sterilization to reduce euthanasia and overcrowding in shelters.  We are a foster based rescue and our dogs come from over-crowded shelters, strays and surrendered dogs.
WHY ABBEY ROAD?
Abbey was a pit bull found by my daughter, wandering the streets of Little Rock one freezing, icy winter day many years ago. The sweet dog understandably had issues, including separation anxiety, Houdini like escape moves and aggression towards other dogs. Unable to find a home for this challenging girl, I reached out to my long time friend, Shaun Cronin. Shaun gave this anxiety ridden, heartworm positive pup, the best home and spoiled her rotten. Shaun provided this abandoned girl with medical care, nutritious food, a large lakefront backyard to run, a comfy couch to snuggle, a warm comfortable bed to stretch out and more love than this dog could ever hoped . Shaun kept the name Abbey and added Road as a nod to my lifelong obsession with the Beatles.
Shaun passed away unexpectedly in February 2022. Abbey was taken in by close family friends. We at Abbey Road Rescue are honored to have known Shaun Her love, sense of humor and compassion for animals live on in all who knew her.
Peace, Love and Rescue,
Sue